Logistics Planning

Course Description
Course code: NU A1 Logistics Planning
Description of Course
This course will introduce students to learning various planning, business and analytical elements useful in the freight and logistic environment.
Information delivered will integrate the capabilities of various module methods. Students will develop skills in applying these methods.
Topic Covered:
 Logistics Business Case Construction 
 Planning Diverse Logistics Networks 
 Inter-modal operations 
 Warehouse and Distribution Centre Location analysis 
 Using 1PL, 2PL, 3PL, to 7 PL Operators 
 Strategic Purchasing for Logistics 
 e-Business and e-Markets in Logistics 
 e-Logistics 
 Information Technology Benchmarking for Logistics 
Note the order of delivery for these modules may be different to that of the above list
General Objectives:
The Industrial Logistics Institute has defined a series of general learning outcomes that all participants can expect to acquire at completion of all assigned activities.
1. The ability to use general analytic techniques for to improve certain freight and logistic operations.
2. The ability to compare processes and measure these processes for operations improvement.
3. The ability to solve problems through quantitative analysis, deductive and inductive reasoning, and inference. These will be real world problems.
Course Materials provided for the following modules:
• Power point Presentations
• Articles notes and published materials
• References (some will be web based references)
• Case examples
• Review Questions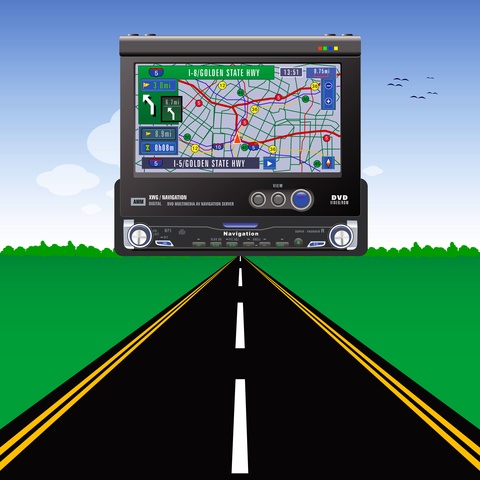 1. Students will analyse technical documents delivered by different methods including papers, PDFs, Internet, and possibly CD ROM.
2. Students will critique and discuss the live case studies examples where methodologies relating to various topics as outlined above may have assisted in altering outcomes.
3. Students will learn how to identify and apply the tools provided and explained in class to create effective outcomes back in the workplace for various logistics environments.
4. Students observe and have available the use various software tools to create an analytical response and report for assessment
5. Students will use various software tools to convert documents from one delivery method to another.
6. Students will select the appropriate methods to deliver their set assignment tasks for assessment. This is an assignment of 5000 words and can be based on a workplace case study or a given problem.
Equipment and Materials Required
• Computer spreadsheet, editor, and a power-point program (email capability)
General Instructional Methods
• Lecture/discussion; explanation and / or demonstration of models; presentations; critiques; hands-on activities and may require some computer time. (This will be different for e-learning delivery)
Course Statement of Achievement
The Industrial Logistics Institute is committed to assessment (measurement) of participant's achievement of outcomes. The assessment program has four specific and interrelated purposes:
1. To improve competencies and skills
2. To use specific and useful analytical techniques
3. To identify opportunities for process improvement
4. To provide evidence for quality, and ensure relevance and effectiveness
In this class, (or by e-learning), you are assessed and graded on your achievement of the outcomes from questions and an end of course assignment. At certain times (classwork) you may also be required to participate in broader assessment activities.
A Certificate will be awarded upon successful completion of the course.
General Comments (for e-learning programs)
• The syllabus is often changed to reflect necessary adjustments to the course content and to ensure the relevance to industry. Reviews are conducted each 18 months.
• Students are expected to be punctual for class, turn in assignments when they are due (meet deadlines), notify the Lecturer in advance of any necessary absences or extensions, and make arrangements to complete all work overdue or outstanding.
• Attendance is required at all sessions. Some of the activities in class require group participation. If an in-class group activity is missed by the student, information is lost and the assignment cannot be completed.
• Unless otherwise noted on the syllabus, assignments are due 5 weeks after the completion of modules undertaken
• Unless otherwise indicated, all assignments must be submitted in hard copy and electronically and must be able to be read via MS Office.
Class Points
Your work in this course will be evaluated on a point basis. The point breakdown for attendance, participation and assignments follows. (This is different for e-learning programs)
• Class instruction/discussion
• Various class participation activities and attendance
• Completing module questions
• Final Assessment 
(The above do not apply to all e-learning offerings)
Total Possible Points = 100
Grading Scale (based on %):
81-100 = HD,
76-80 = H2;
70-75 = H3;
65- 69 = Credit;
50-64=Pass;
Below 50 =Fail.
Instructor:
Associate Professor Kim Hassall
Tutors:
Karyn Welsh, MBA Electronic Commerce, Grad Dip
Business Management.
Mr. P Sluyter (when in Qld)
Class Web Site Address:
www.inloginstitute.com
Study Hours:
110 hours
(Incl assessment tasks)
Cost:
NU A1 - Logistics Planning Course Fee - AUD$1250.00
                                     (Excludes GST)
To enrol in the next Logistics Planning course simply:
1. Complete the enrolment inquiry form.
2. Pay your deposit of AUD $50.00 to secure your seat as one of the students by clicking the link below (paypal account required).
Numbers are limited, so don't delay, enrol now.